Who Are We?
SHS Distributors is a wholesale division of Sauder's Hardscape Supply focusing primarily on dealers. We are a distributor for hardscape accessories in the northeast US and a source for contractors looking for Dealers who distribute hardscape materials. We are offering EASYJoint an all weather jointing compound and Perma Edge, which is a superior edge paving solution. Find an SHS hardscape supply dealer near you to get started.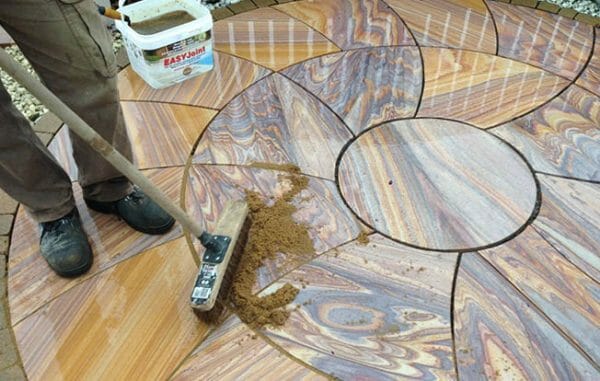 Easy Joint Jointing Compound
EASY Joint is a revolutionary all-weather joint compound that remains permeable. Its wash-in application makes installation EASY for professional contractors and average homeowners. EASY Joint is ideal for natural flagstone and paver system installations. EASY Joint does not haze or stain concrete! To learn more about EASY Joint and its application, click the button below or call us to learn more! Share this great product by becoming a dealer with SHS Distributors today!
Take me to Easy Joint
Perma Edge Edging Compound
Perma Edge has scientifically engineered and formulated a product that strengthens and maintains the integrity of any paver project. Add strength, stability, and a secured edge that will pass through the test of time with Perma Edge. Perma Edge is a superior product to standard plastic edging and spikes. Save time and money with shorter installation duration and dramatically reduce edge and field repairs in the future. Become a Dealer Today with SHS Distributors and be a proud dealer of Perma Edge.
Take me to Perma Edge